Traveling. It's a love-hate relationship. When I was little, I used to
love
to travel, mainly because going on in an airplane was such an adventure, and mainly because TSA wasn't such a pain in the neck back in the day. Nowadays, I hate the part where they charge me extra for my luggage, extra for extra baggage, extra for extra weight and not only do I have to take of my shoes, belt and whatever else, they have a camera that takes a picture of me naked... like Superman.
Lately, I've been watching the series Pan Am, and there is something so glamorous about it. Not only the pearls they are wearing, the fabulous uniforms, the roses on the serving trays, but it seems like the essence of traveling like that is completely lost and replaced by some angry, bitter stewardess who hates her job. Anyways, that's another story.
I have done my fair share of traveling in the past and I will yet again forego another flight. But this time, I was determined to make my flight much smoother. So, how did I go about it?
First, I thought about the first part of going to an airport: the baggage check in and the TSA nightmare. What could make my life easier? A travel wallet. I saw it in a blog not so long ago, and I fell in love with the idea of it, and it created the
necessity
of one. I searched high and low (and by low I mean low prices given my status as a poor med student). And nowhere could I find the combination that I wanted: a lot of pockets for everything I needed AND the cuteness factor. It
had
to be cute if I was going to carry it around and have it say something about me. I did't want to spend more than $20 on it originally, but I found this, caved in and finally bought it: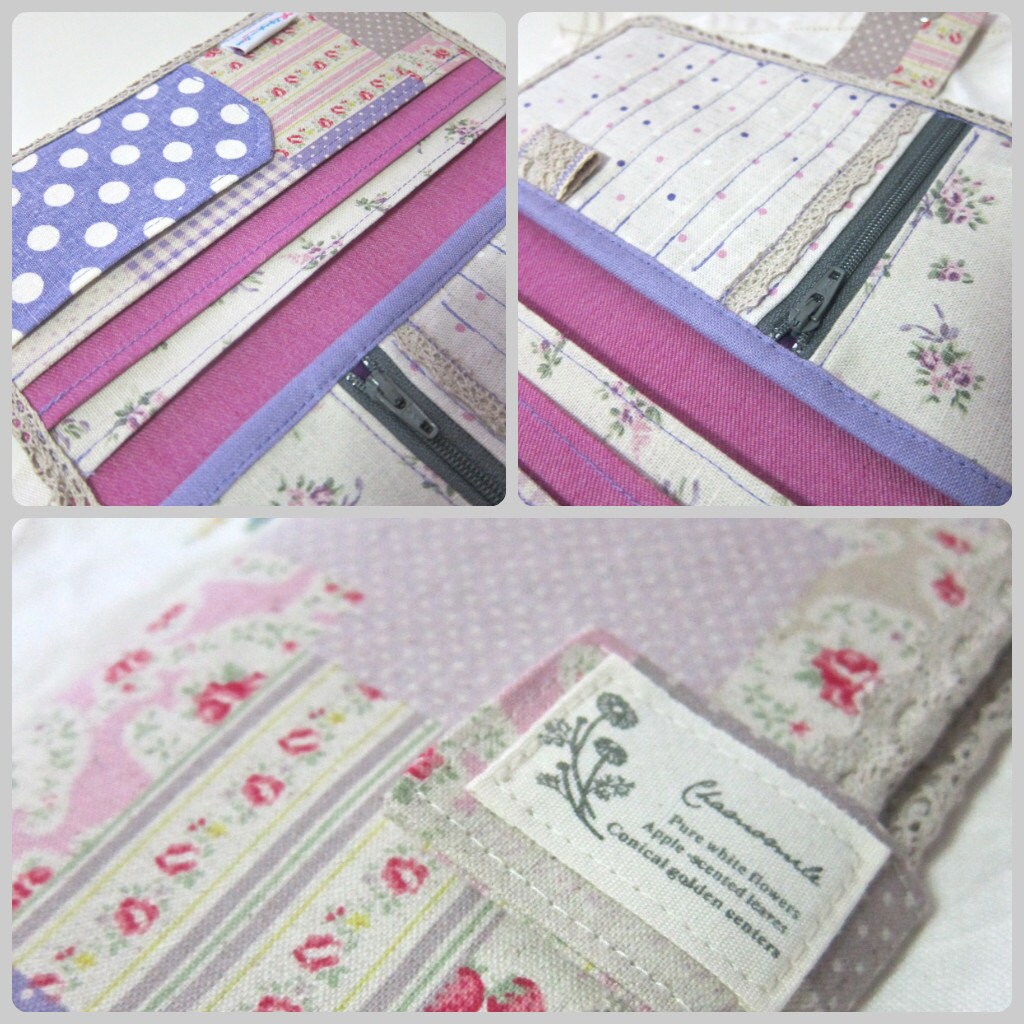 I found this amazing crafter in Etsy.com, and I contacted her because I had seen a listing for a similar wallet (in another color) and I wanted one, bad. No matter what it cost, I wanted it. Ok, maybe it did matter what it cost, because I hate how shipping and handling ruins the perfect price. Anyways, I contacted her, asked her about the purple color (because it's my favorite), and she was quick to answer, quick to sew and quick to send. It was an overall great experience and I am currently waiting for it to get here, like a kid waiting on Christmas.
So, what I like about this wallet is that it has pocket space galore. It has a space for foreign currency, a space for the passport, boarding pass, receipts, cards, map, coins, and a pen slot. I am completely in love. It has everything I needed in a travel wallet, and it saved me the time and figuring out how to do one on my own (which reminds me that I had thought about going right ahead and test my non-existent sewing skills on this project and even went as far as designing my own! I may post my sketches later if anybody is interested). Next time I tackle baggage claim on my own, I will be prepared with this.
There are a lot of other options on travel wallets, believe me, I looked everywhere. But there is a certain allure to this because it's handmade. It's one of a kind, it represents you and it is super practical. I'm in love!